May 11, 2010 English 1st Paragraph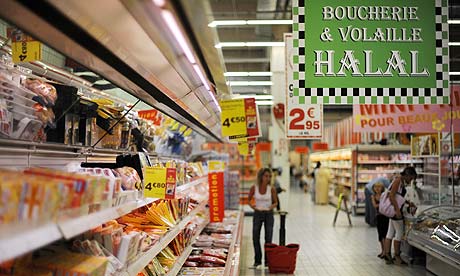 Few things define the traditional good life in France better than champagne and foie gras, but few would have thought them symbols of social integration – until now. A boom in sales of halal products, including alcohol-free bubbly and goose liver paté approved by Islamic law, is being driven by the emergence of an affluent middle class of young Muslims…
Foie gras is a traditional French food made of the liver of a duck or goose.
A boom is a sudden increase, a period of sudden economic growth.
Bubbly is an informal word for champagne.
If something drives something else, it provides the power for it to move. In this text, the emergence (= appearing) of an affluent (= rich) middle class of young Muslims drives the sales of halal food.